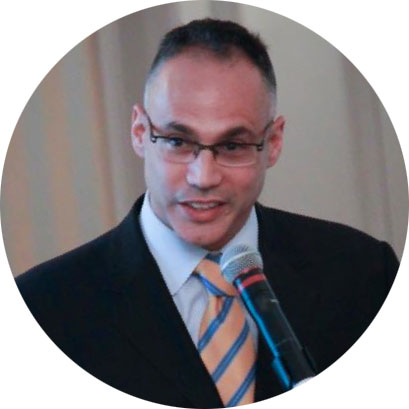 Antonio with Sevilla FC, past UEFA Champions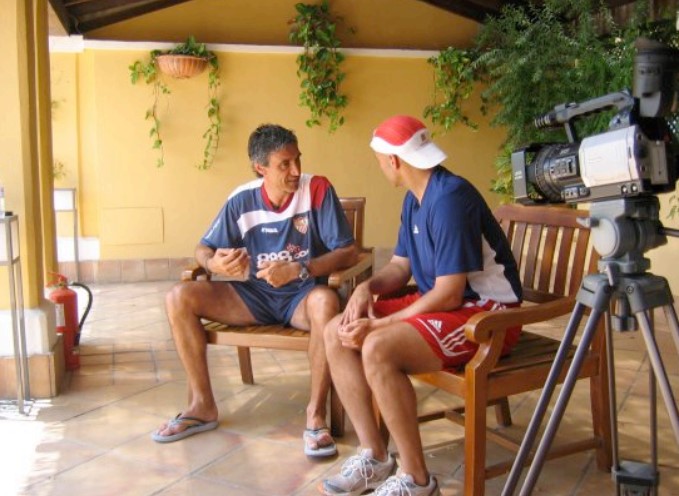 The Host & The Coach – Antonio Soave
The show features soccer tips and soccer trivia presented by an eclectic group of multi-cultural, multi-ethnic hosts. The key host is Antonio Soave, a former high school All-American player who has played in Europe and Latin America. Antonio's soccer bio is as follows:
All American: High School All American at Notre Dame H.S. in Michigan; 1st Team All American as selected by both Parade Magazine and Adidas Scholastic Coach Magazine.
Michigan Olympic Development Team (Michigan Select): Two year Captain of the Michigan Olympic Development Team (Michigan Select).
Soccer Scholarship NCAA Division I: University of North Texas; played one full season before going to Italy.
Italian Serie A – Lazio (First Division): Trained with and was managed by Lazio in the Italian first division; traded to U.S. Vigor Senigallia mid-way through the season.14
Italian Serie C2 – Senigallia (Third Division): Member of U.S. Vigor Senigallia in the Italian third division; suffered severe knee injury after one month and incapacitated for much of the season.
Italian Interregionale and Promozione (Fourth & Fifth Divisions